Mum, Read!
Posted by Baby by Jitta on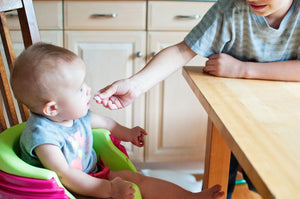 Baby Food Review - When we walk into the baby food aisle of the supermarket, we are usually spoiled for choice. Shelves upon shelves of baby snacks that all look so tasty and sometimes we just wish we could buy them all. Well, today we will be providing you with our recommendations and personal favorites in this baby food review. HappyTOT: Super Foods (organic pears, beets & blueberries + super chia) This puréed snack is absolutely delicious. The fruity and healthy taste isn't off-putting like some other healthy baby snacks are. This is a healthy snack and it tastes great. Earth's Best:...
Posted by Baby by Jitta on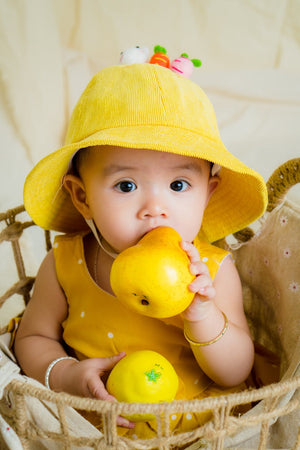 The one thing we all trust to provide our children with a healthy and balanced diet is baby food, right? Well, maybe we have been misplacing our trust all this time. According to a report from the US House Committee on Oversight and Reform, high levels of metals such as Lead, Arsenic, and Cadmium have been found in juices, rice cereals, snack puffs, and sweet potato puree. These metals are toxic and are potentially problematic when consumed in high amounts. The four companies which the report was based on are Gerber, Nurture, Beech-Nut, and Hain. Baby food made from all...
Posted by Baby by Jitta on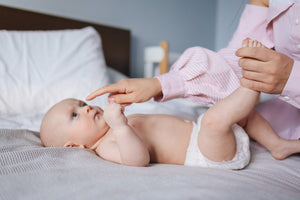 Have you ever wondered what those colour-changing strips found at the bottom of diapers are made of? Well, those are called "wetness indicators" and how they work is quite fascinating. Before we talk about the science behind this strip, we will need to take a look at what are they are used for and what causes the change of colour in the first place. Well, wetness indicators are used to show whether or not a baby has used his/her diapers. This gives an indication of when it's time to change your baby's diapers. Now that we have an understanding of...
Posted by Baby by Jitta on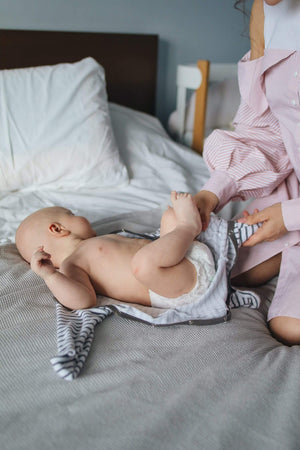 Imagine parenting without diapers. The uncontrollable mess and smell. Sounds horrible, doesn't it? Well, today I will be sharing the story of one of history's most important moms. Marion Donovan was an American inventor whose most impressive invention was the diaper. Her reusable, leak-proof diapers were revolutionary back in 1946. Marion was a mother of three and got the idea for the diaper when she experienced problems that she believed many other fellow mothers faced. During these times, babies wore pieces of fabric rather than the diapers that we all know today. These pieces of fabric were far less absorbent,...
Posted by Baby by Jitta on
What are some gift ideas for baby showers? Baby showers are fun, joy-filled parties celebrating the birth of a child. Personally, I have attended a couple of baby showers and I often find myself pondering over what presents I should get. It was not until recently that I realized many face the same dilemma I do when it comes to gift ideas for baby showers. Fear not because I am here today to provide my list of the top 5 gift ideas I have come up with. Let's get right into it!   1. ​Baby Carriers Baby Carriers are great gifts...
---